MY LIFE WITH THE THRILL KILL KULT Celebrates 30 Years of Being America's Most Dangerous Cult!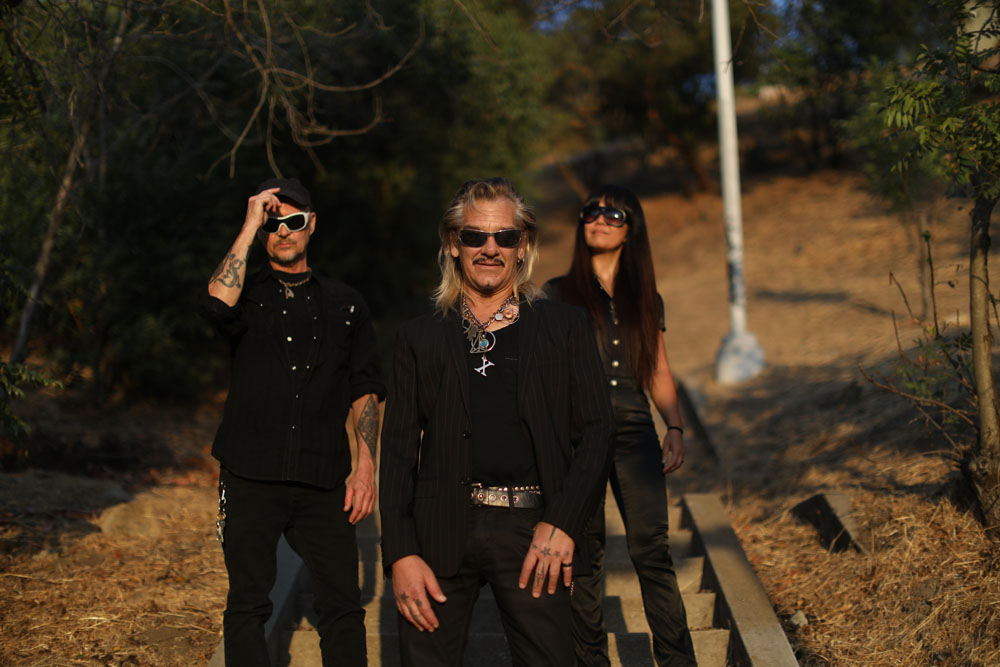 Iconic Goth Industrial legends MY LIFE WITH THE THRILL KILL KULT may not be as much of a household name as their Wax Trax! co-alumn Ministry and KMFDM–despite their many alternative hit singles and film spots, including performing in the 90s cult classic The Crow–but they've developed what can only be described as a cult following, and haven't slowed down or fallen off the map for any significant amount of time. With a consistently evolving sound and live line-up, America's Most Dangerous Cult maintains a well earned reputation for innovation and experimentation, all without losing sight of their trademark tongue in cheek send up of traditional Christian values.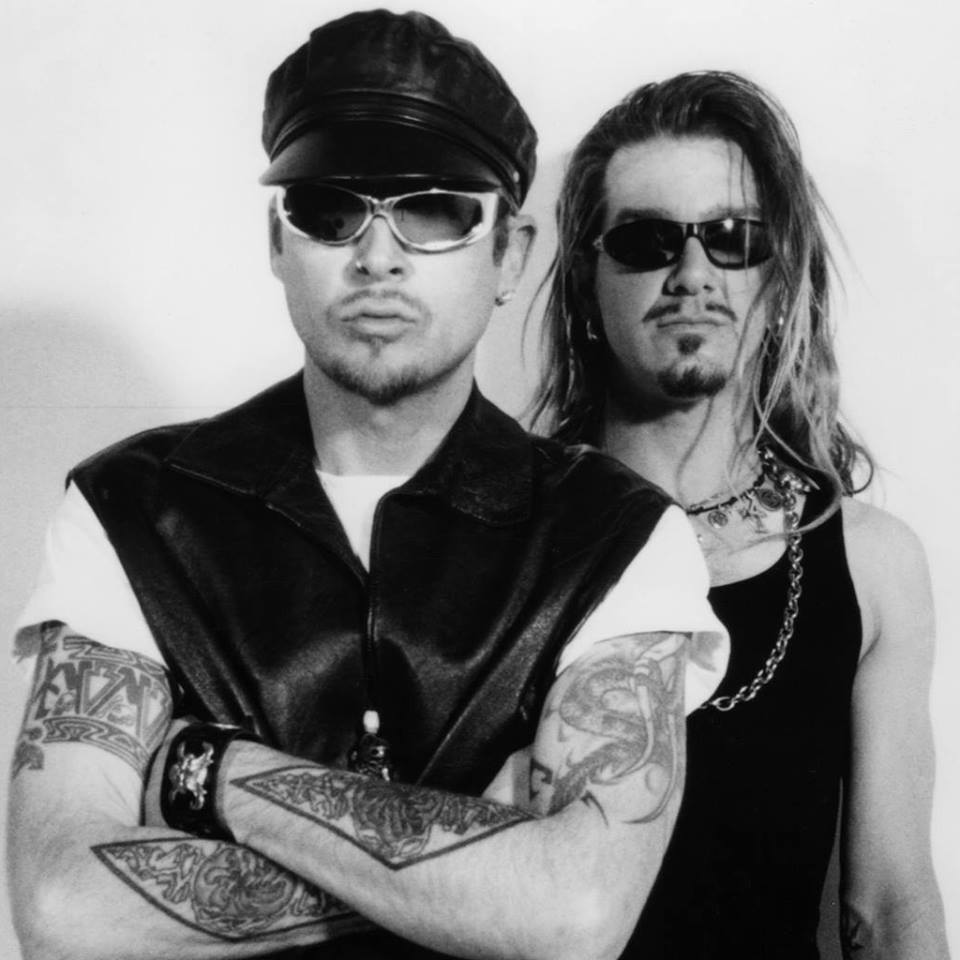 As they finish a new album, are set to hit the road for the second leg of their 30th Anniversary Tour, and continue to create with alternate projects and mediums, we caught up with founding members Groovie Mann and Buzz McCoy to get behind the scenes of the duo's phenomenal legacy.
Last year you launched your 30th Anniversary Show, which you're continuing along the East Coast this Spring, with your iconic I See Good Spirits and I See Bad Spirits and Confessions of a Knife being the focus, what is your playlist for this set?
Groovie: Exactly that both albums back to back w/ some faves in the encore.
Buzz: We play those two albums from beginning to end. I think people enjoy hearing them presented in the same way they remember listening to them for the first time. For the encore, we keep it in an old school vein, and play some of our 12" releases from the Wax Trax! era like "Cuz it's Hot".
Your Fall run had a pretty phenomenal reaction, selling out your Chicago show, fans were definitely feeling it, how was it for you returning to that early material? Do you have a favorite track (or more) from the set?
Groovie: Its wild going back to the past, because its really here now? its part of who you are now, In the current present time.
Buzz: It's a lot of fun playing some of those early songs, some of which we've never performed before. And the others are just so ingrained in our heads, we don't even have to think about them, and just get to enjoy the moment and perform. I don't have to think, "how does the second verse go"? That's always a plus. Favorite tracks? I like playing the slower, moody songs like "Hand In Hand", "These Remains", and "Universal Blackness".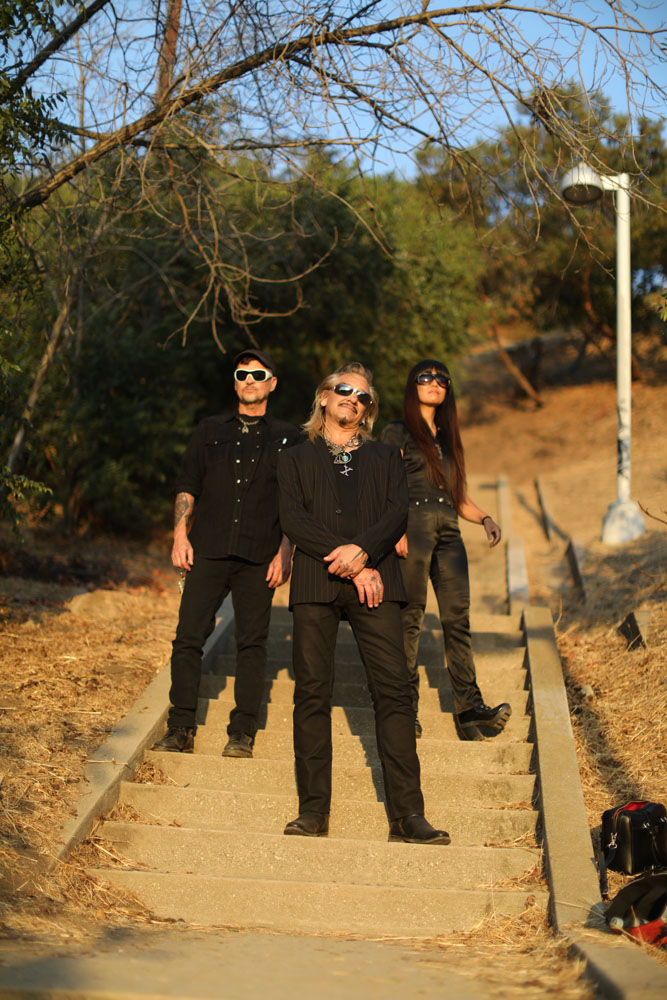 How does the East Coast fans differ from the West Coast fans on tour?
Groovie: I think its evened out?  Both places have changed, New York City is incredible, as is LA. But all shows have been exciting! Last year we found fans very RECEPTIVE, a lot of new fans & our usual TK Kult Fan-gang Family
Buzz: When we started out, I think there was a huge difference between the 2 coasts, and very different between the north and south mid regions as well. It probably had to do what drugs everyone was doing in what city. Lol! LA was always amped up, wild and crazy, just like San Francisco, whereas as the New York crowd was more "heroin chic" and everyone is a music critic. Nowadays the fans seem to be more the same throughout the country. Or maybe the world is just more subdued now and everyone's focused on their phones and recording the show. Many of the cities we play have had big makeovers and gentrification in the past 30 years too; that's probably had an impact.
TKK's always been known for their rotating line up outside of the two of you—and we have to say, bassist Mimi Starr has definitely grown into her role in the band, watching her live performance over the last few years–how did you bring this lineup together for the tour?
Groovie: Our complete Live TKK lineup is with Justin Bennett (whom TKK shares with Skinny Puppy & OhGr) for many years, so I consider him there. Mimi has added her unique vibe and Killer bass style to TKK since her joining years back.   She's always on my right with my sleek panther Arena Rock on Backup AND The superman Buzz McCoy on Keyboards & backup.  And me on Lead Vocal.
Buzz: As you said, Mimi's been with us for 7 years now, so naturally she would be our bassist. Justin Bennett has been drumming with us for about 15 years now. He actually had a prior commitment drumming for the OhGr tour the same time we hit the road last fall. Bradley Bills form the Austin band Chant filled in and was awesome. Justin will be back with us in April for part 2 of the anniversary tour. And lastly, our Bomb Gang Girl for this round is Arena Rock. She's been with us from the beginning. We were in a band together pre-TKK called Godbox in Boston. And later she's performed with us on and off during the 90's and also co-produced and sang on the 1995 Hit And Run Holiday album.
There's been rumors of a new album, when can fans expect to hear it?
Groovie: Recording & absorbing New LP……………… See Buzz on projection dates". We've been working over a year on it, as of now it is Untitled. Its been an intricate & bizzar trip so far! Following in the early years footsteps into DarK & Light times of TKK personalities.
Buzz: Yes! We're just finishing up the recording process now, and I've already got preliminary mixes together for a lot of the album. I'll take a little break while we go on tour in April, then finish mixing with some fresh ears, and add all the final sparkles and nuances when I return. It will be out sometime this year.
You guys tend to get wrapped up in some improbable rumors and stories, anything you want to say about the latest?
Groovie: Not much since off tour? Which we had a few crazy moments with unrecognizable superstars on the road in our dressing room!! haha
Buzz: ?
Any amazing inside scoops, side projects, or surprises to share?
Groovie: Side projects? Writing tracks for the Darling Kandie LP. Finished side project Band Trash Deity LP called Cross & Divide with John Norten (Blue Eyed Christ). Also working on a Groovie Mann spoken word LP with my friend Roman. Justin Bennett released his Ketvector LP & Mimi stars playing with Vast Asteroid. Planning an art show later this year of Groovie Mann paintings and, hopefully, some of my photo works. It depends when all the new music is OUT!!!
MY LIFE WITH THE THRILL KILL KULT 30th ANNIVERSARY SHOW 2018 Dates
04/10 @ Trixie's – Louisville, KY
04/11 @Exit/In – Nashville, TN
04/12 @ Southgate House – Newport, KY
04/13 @ Token Lounge – Westland, MI
04/14 @ Musica – Akron, OH
04/15 @ Mohawk Place – Buffalo, NY
04/17 @ Brighton Music Hall – Boston, MA
04/18 @ Knitting Factory – Brooklyn, NY
04/19 @ Stanhope House – Stanhope, NJ
04/20 @ PhilaMOCA – Philadelphia, PA
04/21 @ Fish Head Cantina – Baltimore, MD
04/23 @ Pour House Music Hall – Raleigh, NC
04/25 @ Masquerade – Atlanta, GA
04/28 @ Wire – Berwyn, IL
Connect with MY LIFE WITH THE THRILL KILL KULT online:
Facebook | Twitter | Soundcloud